Description
Description:
Feature:High Quality,Factory Sold Directly,Best Price,Fast Shipping.
Specification: Stainless steel refined manufacturing, durable, open quickly, Tool diameter: (7.0mm,7.5mm,7.8mm)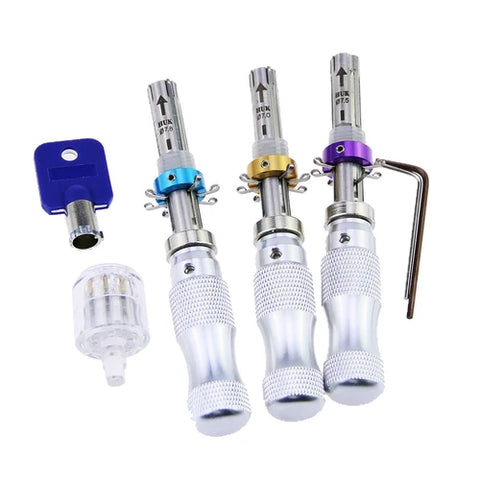 Packing: 1 set include 3 size(7.0mm,7.5mm ,7.8mm) + 1pcs Tubular Transparent Practice Lock
Payment & Security
Your payment information is processed securely. We do not store credit card details nor have access to your credit card information.