Description
Feature:
1.Flight model's instructions of parts design are more scientific, flying like birds,Is the preferred DIY assembly model, an upgraded version of the dove, the shape is more realistic, more simplified construction, increased wingspan and fuselage improve endurance and flight attitude. Nose, tail and other parts are made improvements, large wingspan, flight attitude become even more beautiful.
2. Parents need to give some appropriate guidance and help if the kids are too young. Turn up tail elevation angle of about 15-30 degrees, with the original domestic rubber ring 80 power , learn to use the counterweight section adjust the center of gravity, to keep a flight balance, in order to fly well.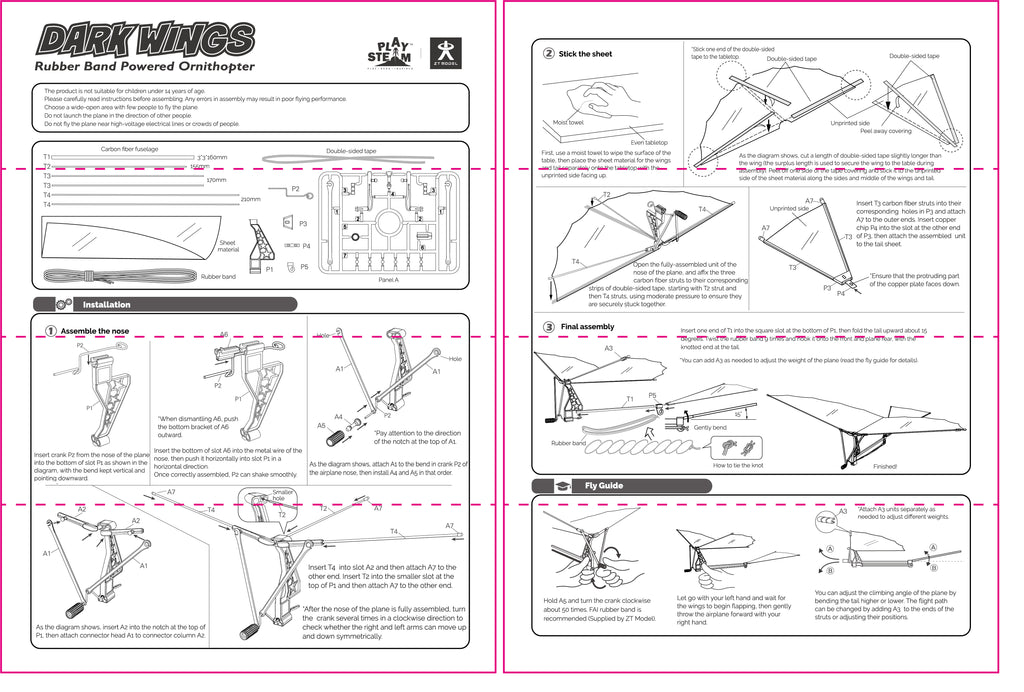 Package Included:
1x Assembly Flapping Wing Flight Model
1x Detailed instruction in English
Payment & Security
Your payment information is processed securely. We do not store credit card details nor have access to your credit card information.