Description
Description:
You can get all of the accessories as pic shows after you buy it. Including Key Extractor,Torque Wrenches, Picks, Rakes and Keys.
Designed with transparent shape and durable quality,with open chambers on all the moving parts, you can see clearly how the lock works.
Allowing you to feel the way around the locks. You can see clearly that how the pins work when a key is inserted slowly. You can see actually the pins moving up and down as the key slides into and out of the lock.
This is a padlock,you can use it to lock your house door or other places.But not only as a lock,also a locpick training tool,which is a good trainer for the locksmith. You can't miss it,if you are a man that like to challenge something new,if you want to learn a skill-pick lock, it is great for teaching beginners the finer points.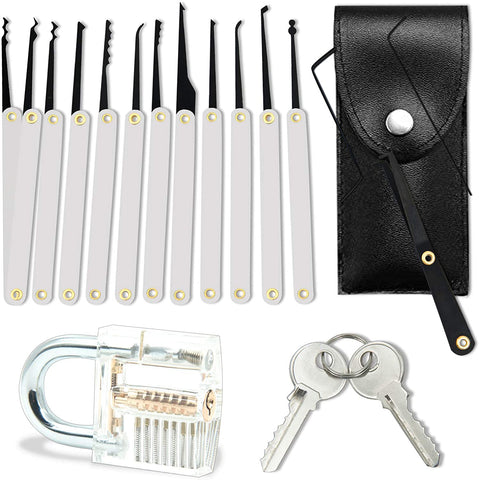 Package List:
1*Key Extractor Tool
1*Transparent Padlock
Payment & Security
Your payment information is processed securely. We do not store credit card details nor have access to your credit card information.