Description
Features:
-10 units Padlock Shim option Set lock select accessory Set

-Padlock shims are formed of thin but rigid metal sheets

-Designed to take advantage of mechanical imperfections and tolerances in the latching designs of some popular lock brands/models.

-In other words, padlock shims are a shortcut tool, not an option.

-An easy way to open many padlocks is to use Padlock Shims;

-It is made of very thin spring steel, our padlock shims come in several sizes to fit the contours of the lock hasp.

-Just push one down between the hasp and the lock body and to release the locking mechanism.

-Beautifully slippery!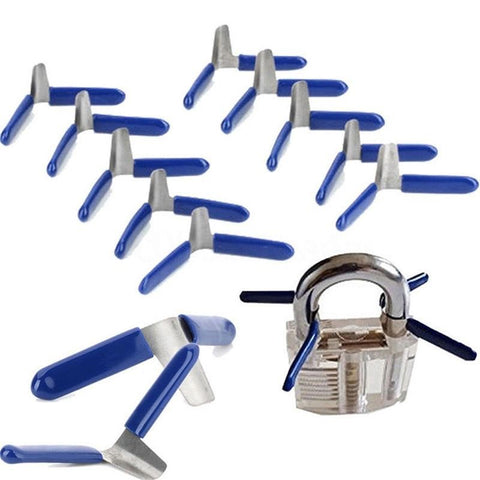 What you get: 10 units of Padlock Shim Set
Payment & Security
Your payment information is processed securely. We do not store credit card details nor have access to your credit card information.