Description
Note:
The blue car's wheel hub is blue.
Feature:
Have you ever been trapped in your house on a rainy day?
Or feeling tired after plenty of work?
Or having no idea what kinds of gift will catch childrens' heart?
......
Now please let me introduce this sonny in rc car family----The Velocis 1/32 RC Racing Car.
This guy comes with a proportional remote control system, it endow the car more operational.
And the car has a 2.4GHZ digital rc system, supporting multiplayer in parallel operate, which means you can hold an rc competition with your friends or your children you want.
Colorful appearance, making them look sharp.
Just 30 minutes for charging, they'll feed you about 11 minutes amazing time.
Picture the scene please:
An racing car is running or drumping on the ground or on your desk or wherever you want, tring to avoid all the barriers you set, HIGH speed, AND SHARP turning.
Is there anyone who still feels bored?
Description
 




Scale: 1/32
Color: Blue, Red, Black, Yellow 

 

 

Control Channels: 4 Channels 

Movement Direction: Forward, backward, left, right

Transmitter frequency: 2.4G 
Control distance: About 60m


Proportional Remote Control or not: Yes

 

Battery for Car: 3.7V 100mAh Rechargeable Battery Pack(Included)

Battery for Transmitter: 2 x 1.5V AA Batteries(No Included)

Running time: About 11mins

 

Speed: About 15km/h




Material: Metal, Plastics, Nylon

 

Package Size: 21.5 x 14.7 x 9.5cm
Note
1.The proportional remote control system can be applied to forward and backward only.
2.The Stock supports multiplayer in parallel operate.
3.The stock includes some small parts, pls not for children under 8 years old.
4.The video was shot for higher quality, please don't use it in sand in generally.
Attention:
1.The control wheel,put foward mains the car turn left,put backward mains the car turn right.Please see more details in the picture.
2.As for the  L/H button of the transmitter,L/H mains low or high speed change mode.This function only has a little different speed change ,not a huge change.
3.When you want to play the car,first,charge full the car battery.
   Second,install the transmitter battery.
   Third,turn on the car on/off switch.
   Fourth,turn on the transmiter on/off switch.
4.The car batery only can last for several mintue,can not play a long time.
5.If you not follow the step,for example ,you turn on the transmitter first then turn on the car switch,the car will be run automaticly.By the way,if you not charge full the car battery,the car aslo can't work normally.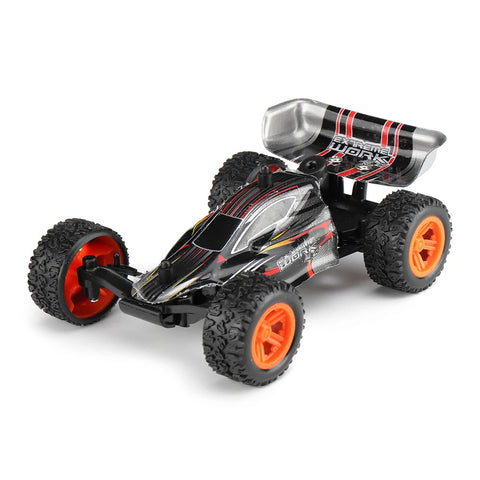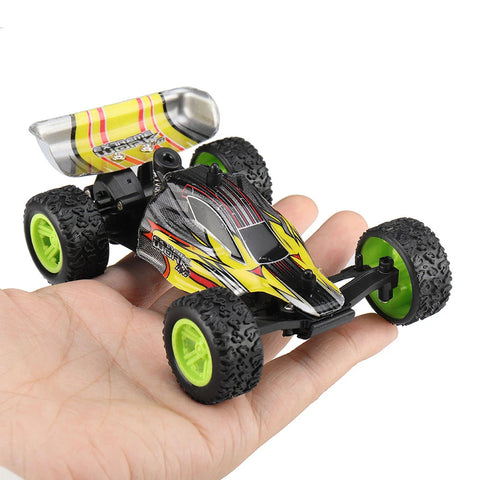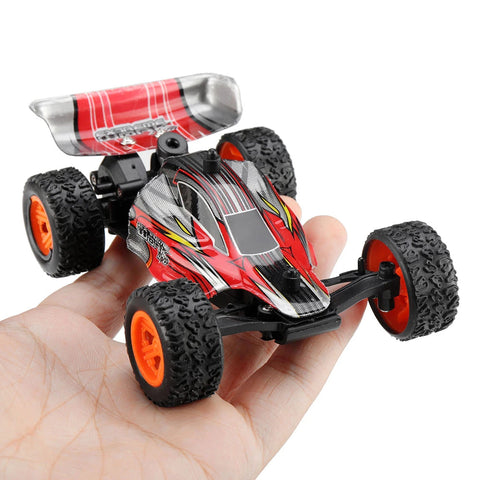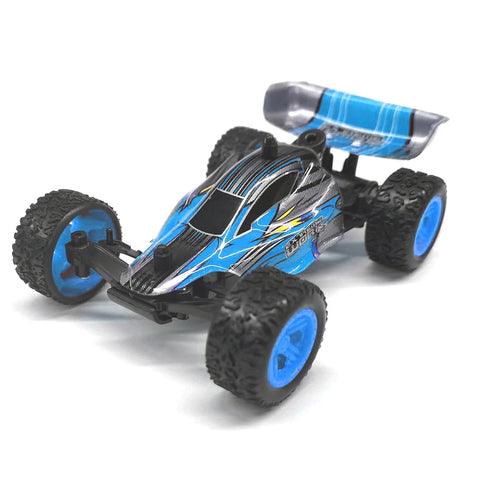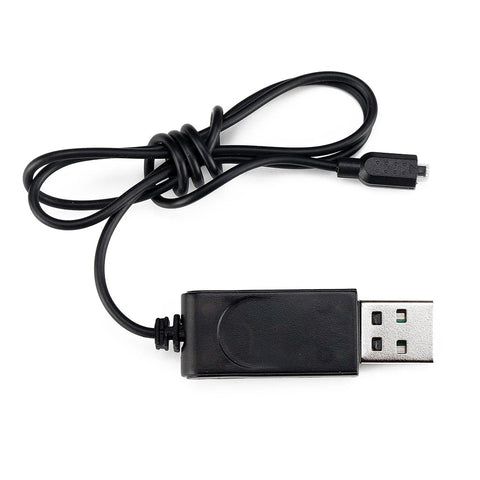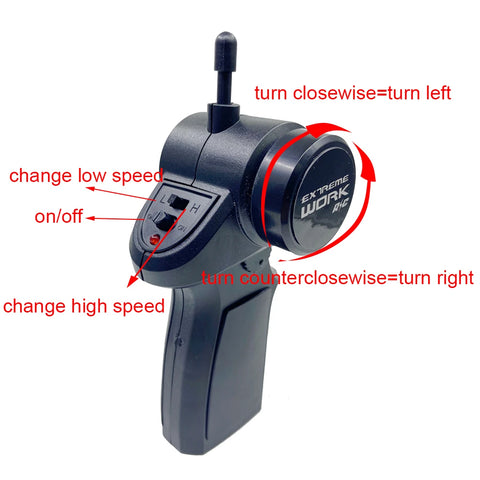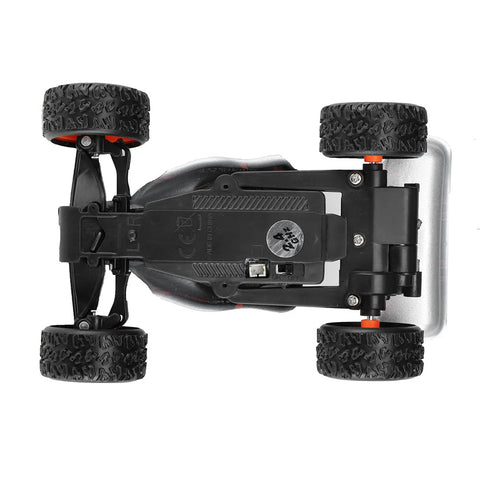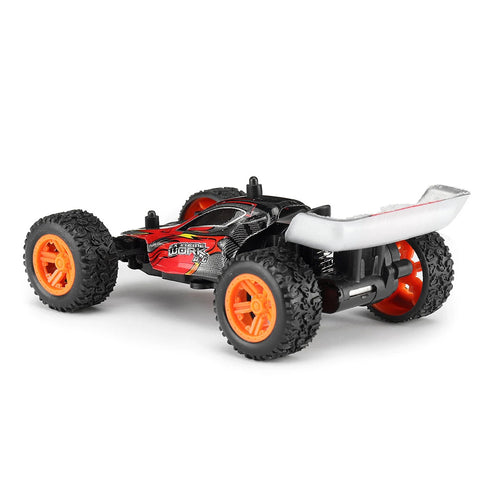 Package Included:
1 x RC Car
1 x Transmitter
1 x Manul
1 x USB Charger
Payment & Security
Your payment information is processed securely. We do not store credit card details nor have access to your credit card information.